Create the page "World animal adventure south america" on this wiki! See also the search results found.
Results for "World_animal_adventure_south_america"
World

Animal

Advenutre Is The 28th Baby Einstein Video. It was released on September 29, 2009. A 32 minutes long episode. Characters[] Jane The Monkey, Mimi The Monkey, Stripey The Zebra, Bud The Parrot Grow

BOGGS, FANDOM USER, AND 72.39.64.183 ARE ALLOWED TO EDIT THIS PAGE, BECAUSE THEY ARE THE CREATORS OF WILD

ANIMAL

SAFARI.) This is the transcript for Peacock2007's version of Wild

Animal

Safari.
Related Community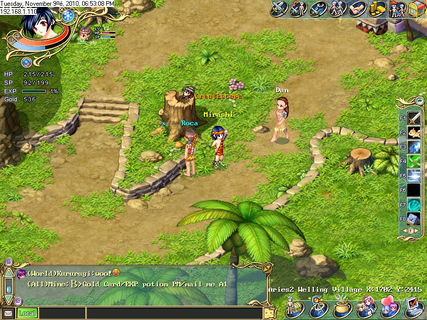 games
2K
Pages

2K
Images

1
Video
The ultimate guide for Wonderland Online that anyone can edit! Wonderland is a 2D adventure MMORPG based on several ancient South American and pacific Island cultures, the mysterious Mayans, the huge stone statues of Easter Island and much more combine to…
View More Wikis