(59 intermediate revisions by 10 users not shown)
Line 1:
Line 1:
−

Baby Mozart is the 2nd video that aired on HBO Family for November 2, 1998, and released again 2004, then again in 2008.

+

Baby Mozart is the 2nd video that aired on HBO Family for , 1998.

 

[[File:060BF5D2-FAB6-4138-ABC7-5797A48EA7DD.jpeg|thumb|397x397px]]

 

[[File:060BF5D2-FAB6-4138-ABC7-5797A48EA7DD.jpeg|thumb|397x397px]]

 
+

[[File:Uw-015 1z.jpg|thumb]]

 
+

[[File:2004 - Baby Mozart thumb.jpg|thumb]]

 
+

[[File:2007 - Baby Mozart thumb.jpg|thumb]]

 
⚫
 
+

[[File:Baby Mozart delantera.jpg|thumb]]<br />

 
 
 

== Characters ==

 

== Characters ==

 
 
 
⚫
−
 
−

# Baby Mozart the Koala (2008 only) (played by David Privett) (Host)

 
 

# Jake The Bulldog

 

# Jake The Bulldog

 

# Divin The Dolphin

 

# Divin The Dolphin

−

# Jaxon The Giraffe

+

# Giraffe

 
+

# Looney Bird

−

# Rocco The Rooster

 
 

# Phineas The Frog

 

# Phineas The Frog

 

# Milly The Cow

 

# Milly The Cow

 

# Bard The Dragon

 

# Bard The Dragon

 
+

# Neighton the Horse (2008 only)

⚫
 
−

# Neighton the Horse (2008 only; Playsoup) (played by David Privett)

+

# (2008 only)

−

# Baby Newton the Lion (2008 only; Playsoup) (played by David Privett)

+

# (2008 only)

−

# Tiger (2008 only) (played by June Privett)

+

# (2008 only)

−

# Stella The Cat (2008 only) (played by June Privett)

+

# The (2008 only)

−

# Pavlov the Dog (2008 only; Playsoup) (played by David Privett)

+

# (2008 only)

 
+

# Wellington The Cow (2008 only)

−

# Duck (2008 only; Playsoup) (played by David Privett)

 
−

# Baby MacDonald the Cow (2008 only) (played by June Privett)

+

# (2008 only)

−

# Baby Lamb (2008 only) (Bonus) (played by David Privett)

 
 
 
 

== Trivia ==

 

== Trivia ==

Line 28:
Line 31:
 

== Puppet Shows ==

 

== Puppet Shows ==

 

# Bard the Dragon

 

# Bard the Dragon

−

# Bulldog's Introduction

+

# 's Introduction

 

# Dolphin Dance

 

# Dolphin Dance

 
+
 

[[Category:Videos]]

 

[[Category:Videos]]

⚫
 
 

[[Category:Movies]]

 

[[Category:Movies]]

−

[[Category:2008]]

+

[[Category:]]

−

[[Category:2004]]

+

[[Category:]]

 

[[Category:1998]]

 

[[Category:1998]]

 
⚫
 
⚫
 
⚫
 
⚫
 
⚫
 
⚫
 

[[Category:1999]]

 

[[Category:1999]]

−

[[Category:Template documentation]]

+

[[Category:]]

−

[[Category:Songs]]

+

[[Category:]]

 

[[Category:DVDs]]

 

[[Category:DVDs]]

⚫
 
⚫
 
⚫
 
⚫
 
 

[[Category:VHSs]]

 

[[Category:VHSs]]

−

[[Category:2009]]

+

[[Category:]]

⚫
 
⚫
 
−

[[Category:Baby mozart discovery kit]]

 
---
Latest revision as of 20:44, 17 April 2021
Baby Mozart is the 2nd video that aired on HBO Family for February 1, 1998.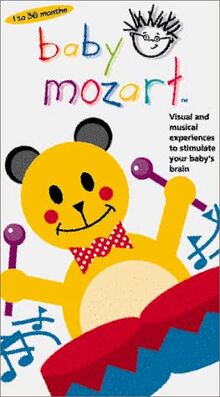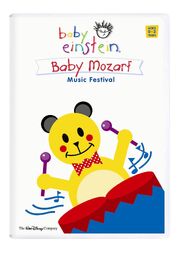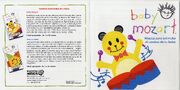 Characters
Mozart The Koala (2008 only)
Jake The Bulldog
Divin The Dolphin
Crocodile Creek Giraffe
Looney Bird
Phineas The Frog
Milly The Cow
Bard The Dragon
Neighton the Horse (2008 only)
Isaac The Lion (2008 only)
Lizzy The Tiger (2008 only)
Sugar The Cat (2008 only)
Pavlov The Dog (2008 only)
Quacker The Duck (2008 only)
Wellington The Cow (2008 only)
Julie The Sheep (2008 only)
Trivia
On the back of the cover, we see some pictures of Sierra Clark where she is born with her Happy Starfish, Tri-Illusion Kinetic, and Bard the Dragon.
Puppet Shows
Bard the Dragon
Jake's Introduction
Dolphin Dance
Community content is available under
CC-BY-SA
unless otherwise noted.